ESSEC business school launches International Business School
As it offers Master's degree for each program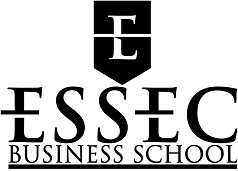 ESSEC Business School
is proud to introduce its International Business School program for all students.
ESSEC
 Business School was the first business school outside of North America and is known as the one of the leading business schools in the world. The school is located in France, in Singapore and in Morocco and offers master's degree programs in Management and Finance, MBAs, Executive MBAs, Ph.D. programs, bachelor's programs and a broad variety of specialized master's degrees. ESSEC offers a unique pedagogical approach. This approach is founded on the creation and dissemination of cutting- edge knowledge, a blend of academic learning and practical experience, and a multicultural openness and dialogue.
Programs
MSc in Management:
The ESSEC MSc in Management was ranked no 3 worldwide in 2016. The program is designed for candidates who have completed French preparatory classes after high school diploma. Students with no professional experience can also enroll in this program. The program is scheduled to last for 2-3 years.
This is what students are saying: Souhayl Amar: MSc in Management – "ESSEC allows students to start their own business."
Qian Huai, MSc in Management – "ESSEC is opened to all backgrounds."
Advanced Master Strategy & Management of International Business:
This program is under the category of ESSEC Advanced Master Strategy & Management of International Business and suitable for professionals working or students who wish to work internationally in the following field: commercial (business engineer, import/export manager, etc.), financial (financial engineer, business analyst, etc.), marketing (international product manager, marketing manager, research manager, etc.), consulting (risk-management consulting, international development consulting, etc.), management (office manager, foreign subsidiary manager, project manager, etc.)
Master in Finance:
Master in finance
This program was ranked 2nd worldwide within the 2012 "World Top 35 Global Masters in Finance" and ranked no 7 worldwide in 2016. It is scheduled to last for one year. It offers 3 specialized tracks in Corporate Finance, Financial Markets,
and
Asset Management.
ESSEC Global BBA:
Formerly known as EPSCI,  it was ranked 1st bachelor's program in business administration among French Business Schools in 2015. ESSEC Global BBA is created to prepare students to meet the needs of French firms launching operations on the international market.
Global MBA
Global MBA
is a full-time program scheduled to last for six months and accepts students with average age of 30 years. This MBA full-time program lays emphasis on emerging markets and experiential learning, preparing post-experience students for an international career.
Contact Information
ESSEC Business School
Address: 3 avenue Bernard Hirsch
CS 50105 Cergy95021 Cergy-PontoiseCedexFrance
Phone: +33 (0)1 34 43 30 00
Fax: +33 (0)1 34 43 30 01
For more contact info, visit here http://www.essec.edu/en/contact/
source: http://www.bignetindia.com/breaking-news/essec-business-school-launches-international-business-school/